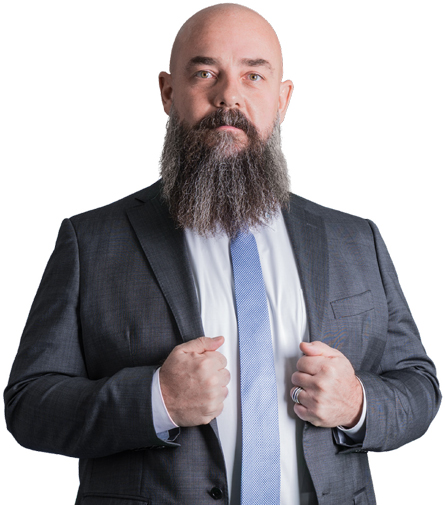 Andrea Galli, Global Director of Sales and Marketing Vulkan Drive Tech
Although considered a traditionally heavy industry, mining continues to grow more aware of the environmental damage large-scale extractive operations can cause. As the focus gradually gravitates to environment preservation and respect, mining companies are promptly heading towards more effective and efficient machinery, with a higher level of security. Alongside this, it is crucial to bear in mind that the heavy-duty machinery deployed to recover raw materials are operated under extreme temperature and weathering conditions. With strong possibilities of contamination and high levels of vibration in conjunction with severe shocks, there is a pressing need for high-performance and reliable couplings and brake systems among machine builders and system manufacturers. Not to mention, it is crucial that the equipment deployed is highly efficient and performs optimally for as much of its available time (uptime) as possible, to increase production and drive down cost figures.
To meet these ever-evolving needs, mining organisations today are keenly looking for partners who embrace a holistic approach to the mining industry and can develop system solutions that improve their machinery performances apart from sourcing of products.
This is where the prowess of companies like VULKAN comes to play. Adopting a holistic approach to producing drivelines components for the mining industry, VULKAN is guided by a mission to serve as a system solutions partner, preferably a simple products' supplier. As international strategic partner for industrial transmissions accessories, VULKAN Drive Tech is driven by the goal to guarantee the utmost integration for different components in industrial drives, such as couplings, brakes and backstops. "At VULKAN Drive Tech, we take care of the design, development, manufacturing, and most importantly, testing of all our products in-house. All product performances published in our technical literature have been calculated and tested in our in-house laboratories on a real 1:1 scale either statically or dynamically," says Andrea Galli, Global Director of Sales and Marketing VULKAN Drive Tech.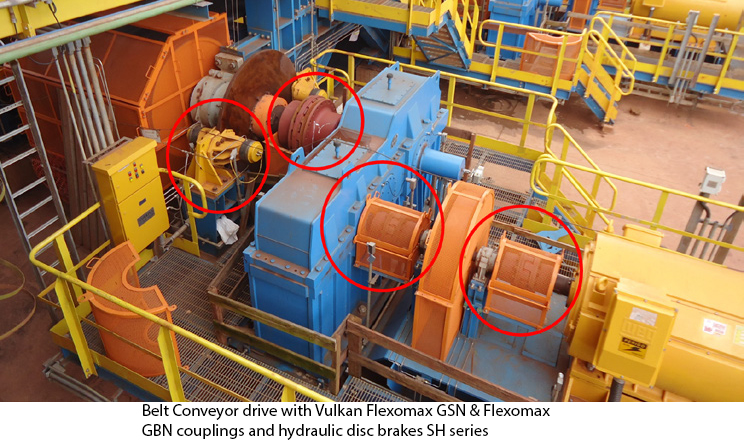 HOW IT ALL BEGAN…
Founded in 1889, in the early years, VULKAN started to produce first clutches for lifting machinery, hoists and reverse gearboxes. Fast forward to the 50's, VULKAN set a milestone by producing the first highly flexible torsional coupling. By combining application know-how, cutting-edge technology and professional competence, over the years, VULKAN became synonymous with torsional couplings. It was not until recently that VULKAN started to develop internal technology and know-how either by producing elastomers for its products in-house or diversifying its own business. While VULKAN's core business is rooted in the marine market, it has expanded its footprint to different industries over the decades, and new branches have been established under the VULKAN Group.
Today, VULKAN counts on three major branches, which are VULKAN Couplings (linked to the primary marine market), VULKAN Drive Tech (the industrial unit of the VULKAN Group), and VULKAN Lokring (market leader for braze-free tube connections in refrigeration systems).
VULKAN Drive Tech operates in different industrial markets such as oil & gas, steel mill, energy, bulk material handling and mining to provide high-grade solutions for industrial drive. Galli notes, "Mining definitely represents one of the most important business fields for us in terms of sales revenues and products specifically dedicated to this market." VULKAN Drive Tech has been setting standards in terms of performance and reliability in the harshest conditions. The horizontal integration of its portfolio creates added value for the customer: torsional flexible and rigid couplings, hydrodynamic couplings, brakes, backstops and resilient mounts are all available from a single source, perfectly integrated and works in tandem as a standard solution as well as individually tailored.
THE POWERHOUSE OF SYSTEM SOLUTIONS
In a broad industry like mining, VULKAN has been focused sharply on supplying components for main drive systems and applications such as any belt conveyors, stackers, reclaimers, crushers, mills, ship loaders, to name a few. The company designs, develops, produces and tests various products in-house, such as flexible torsional couplings to match motors and gearboxes, hydrodynamic fluid couplings for soft starting of high inertia machinery and torsional flexible or rigid couplings to be installed on the low-speed shaft of the drivetrain. Furthermore, VULKAN also produces electromagnetic, electrohydraulic, pneumatic and hydraulic operated brakes to be used either for service or emergency conditions. "We manufacture storm brakes to prevent large machinery, installed in weather sensitive areas, from accidentally moving in case of high winds storms. Besides, to guarantee the safety of specific belt conveyors, we deliver low speed backstops to be installed directly on the drum of uphill conveyor belts so that we can prevent the back running of the drum in case of failure of the conveyor drive," Galli adds.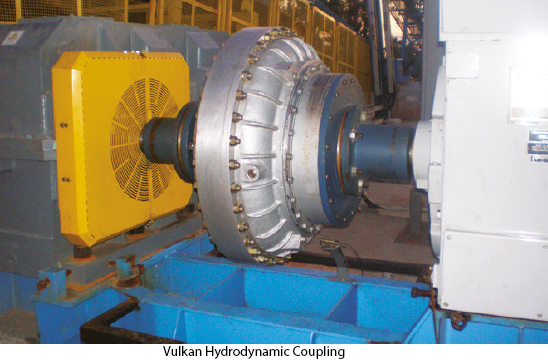 The engineering team at VULKAN is highly focused on guaranteeing that all the products installed on the same drivetrain, can properly perform and correctly interact with one another. This proves to be of great advantage for clients as they can now count on just one partner as the main source of all power transmission components and braking system.
Since preventive maintenance (to reduce operational costs) is also a mandatory requirement for the mining industry, VULKAN Drive Tech is engaged in developing innovative products to enable its clients to monitor product performances and operational status in real-time properly. For instance, VULKAN Drive Tech new power supply for electromagnetic brakes V317 can be remotely operated via the VULKAN app, "V Connect", to check the main parameters of the VULKAN electromagnetic brakes and, if necessary, reprogram the brakes' main functions remotely.
A TESTAMENT TO LONGSTANDING CAPABILITIES
With its innovative offerings, VULKAN successfully optimises its clients' product performances and reduces associated costs along the way.
As a result, it has amassed an exemplary reputation among its clients. One of the most famous end-users in the mining industry, as Galli recounts, bought some backstops from VULKAN Drive Tech for one of their plants. During a visit on-site for preventive maintenance, the customer complained about the humongous amount of products in their numerous machines' drivetrain and the difficulty of managing and organising proper maintenance services with different suppliers. Rising to the challenge, VULKAN Drive Tech proposed the customer to run a complete analysis of all the machinery they had installed in their plant, following which, VULKAN Drive Tech returned with a list of possible brakes and couplings it could supply to maximise the efficiency of their machinery.
Based on our customer requirements, we engineer an integrated system solution consisting of couplings, brakes and backstops, which will fulfil the customers' initial technical and commercial requirement and therefore optimise products performances and associated costs
This also allowed them to reduce the number of suppliers and gain a unique partner responsible for a more expansive basket of products. It was easier for VULKAN Drive Tech to convince the customer to shift to its electromagnetic brakes and replace all existing brakes in their plant as they already experienced VULKAN's services on their backstops. "It was a win-win situation where we managed to introduce a wider portfolio to an existing customer and equipped them with a unique competent partner to whom they could delegate the responsibility of operational performances and efficiency of their machinery," triumphantly states Galli.
What steers VULKAN Drive Tech ahead of the competition is its relentless pursuit to continuously improve and extend its products portfolio offering with new cutting-edge solutions which can, in the best possible manner, meet the continually evolving and changing requirements of main customers such as OEM and end-users. Furthermore, VULKAN Drive Tech optimises its sales organisation through a global presence (the company has 17 wholly-owned subsidiaries worldwide) with emphasis on local competences. This enables the company to offer the best possible quality and response times for customer inquiries.
Galli reveals, "We guarantee value retention and high customer benefits for our clientele. To this end, we are always a step ahead of the competition. The basis of this is the reliability of our products and optimisation of cost-benefit ratio against the backdrop of the high market requirements. Based on our customer requirements, we engineer an integrated system solution consisting of couplings, brakes and backstops, which will fulfil the customers' initial technical and commercial requirement and therefore optimise products performances and associated costs."